I promised pictures of some of my Goodwill finds and so I pulled out the old camera and had a very unprofessional photo shoot around the house. Most of my things are still sitting in a cabinet waiting for a good cold day to start decorating the house. So if some of the items look ridiculous where they are sitting, well there is a reason that. 'Cause that is not where they belong! Here we go!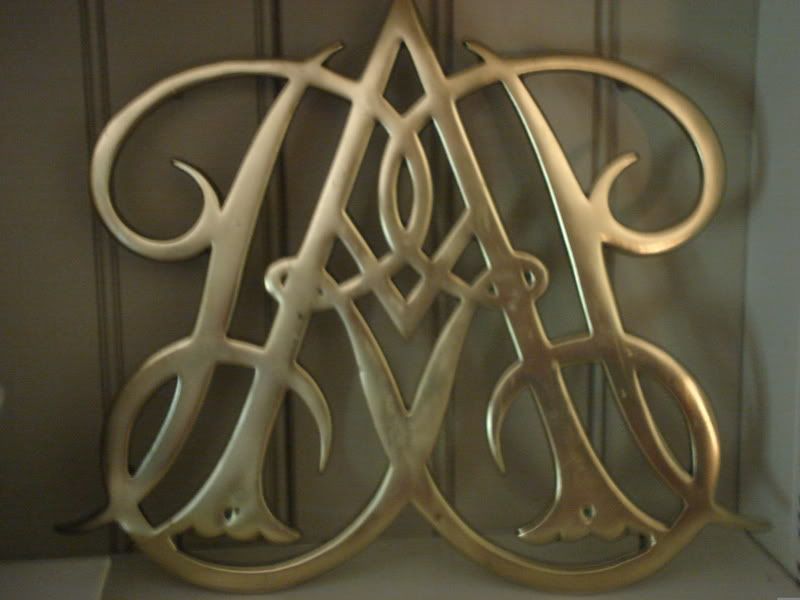 The back of this trivit is marked Williamsburg and Queen Ann Cyper. I bought it for $1.99. Pretty good deal since I checked the internet and the cost is $45.00. I am excited to get this because I always wanted to get one when we were in Williamsburg. I have it on my bookshelves in the den.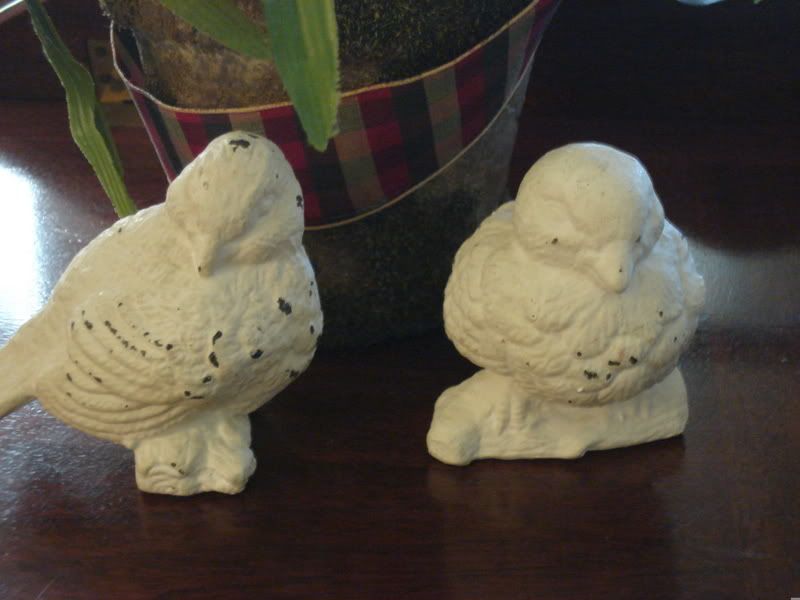 Don't you just love the little birdies! They are painted creamy white and it looks like the paint is peeling off in places which makes it look "vintage" and remind us of all our little feathered friends outside! They were 99 cents each. And it doesn't cost anything to feed them!
This pewter bowl looks great in the kitchen with my stainless steel appliances. It cost $2.99.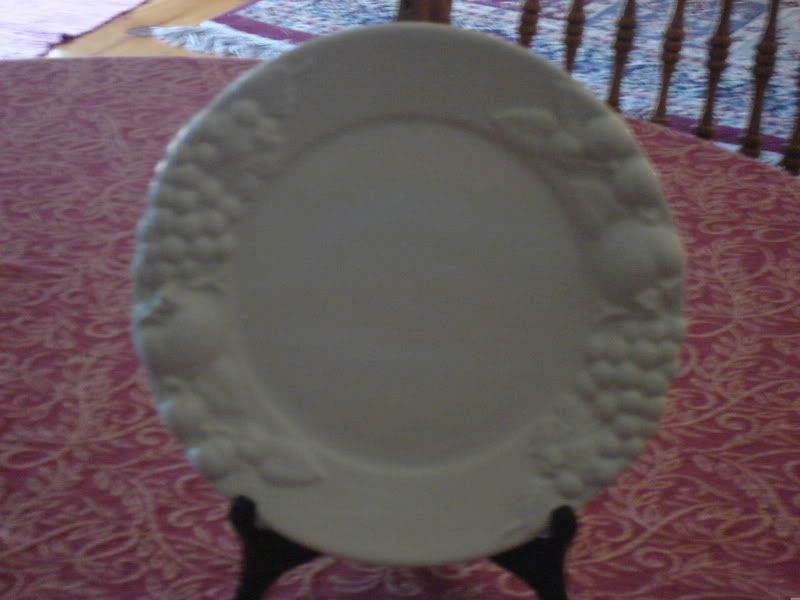 This is just a pretty white plate with raised fruit. I think it will look pretty with hanging onthe wall or sitting in a plate holder. The price was 99 cents.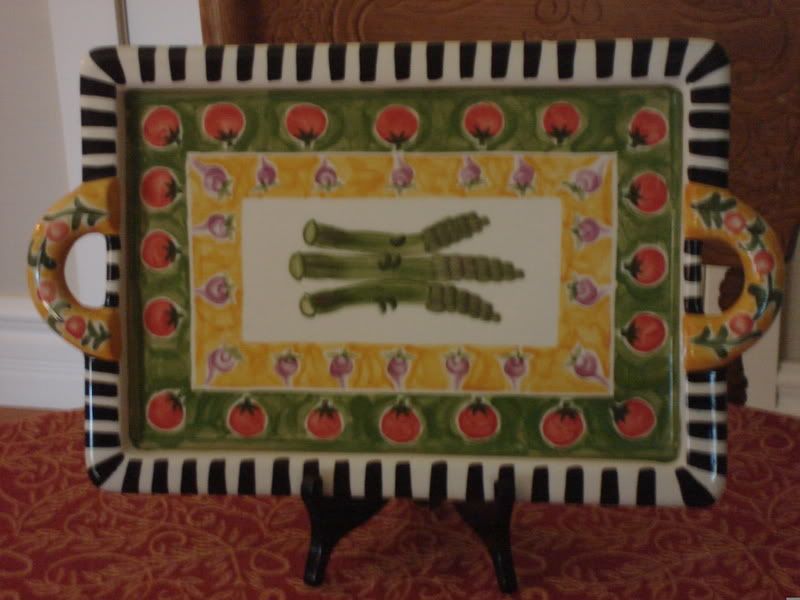 I love this ceramic tray! It is colorful and I think I will probably display it as much as use it. $2.99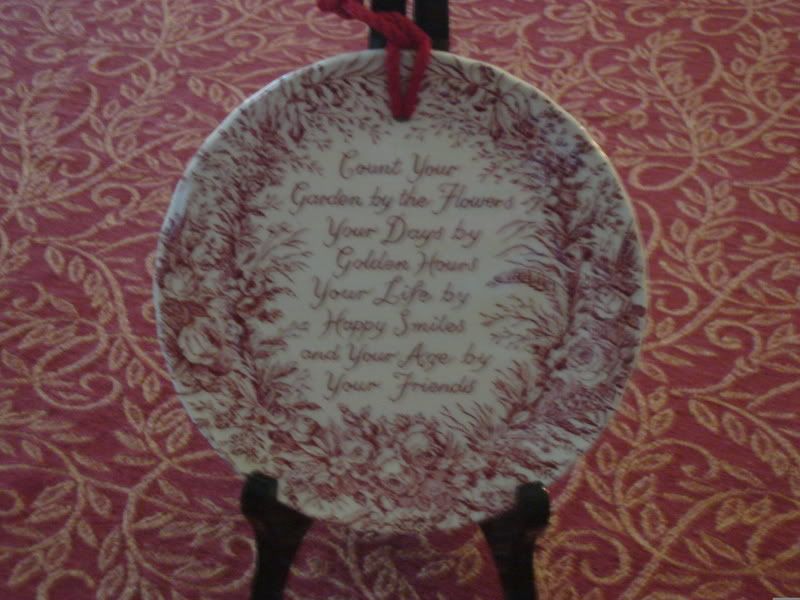 A small plate that is a sweet saying about friends and family.....it made me miss mine! 59 cents.
That is all for now.....I will do the rest of my loot tonight. Hope you enjoyed it!