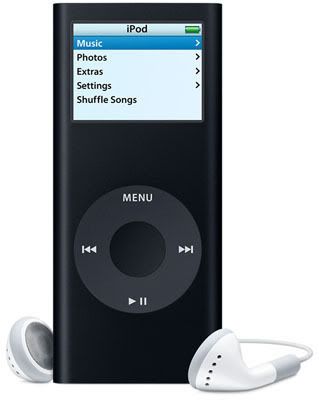 There is a meme going around where people tell what songs they have on their Ipods and why. So I going to do the same. I hope you will still like me after you read what I listen to and why.
1. Wait a Minute - The Pussycat Dolls
I was flipping the channels one day and came upon this video. Maybe I just have this secret dream to wear high-heels like these "dolls" do and move like "cats" the way they move.
2. Once in a Very Blue Moon - Nancy Griffith
Just like it! Sweet song.
3. Mr. Mom - Lonestar
I like to start my exercise on the elliptical with this one....it has a good beat and by coincidence, I end it with this one also......I exercise from the beginning to the end!
4. Temptation Eyes - Grass Roots
I think I was in the 5th or 6th grade when this came out. I can remember loving it....still do.....
5. Merry Christmas From the Family - Robert Earl Keen
My son Chris told us about Robert Earl Keen. He loves him! And so do we. This song is so funny.
6. Leave a Tender Moment Alone - Billy Joel
This song is special to me. Christopher was born by cesarean section because he was breach. I was so scared. I remember when I was wheeled into the operating room, this song was playing on the stereo. It is the last thing I remember before they put me out.
7. Must Be Doing Something Right - Billy Currington
Who in their right mind wouldn't want to listen to this over and over after seeing the video?
8. Love Shack - B-52's
It is just a fun song!
9. Angels Among Us - Alabama
When we were living in South Carolina, we went to the Alabama Theatre in North Myrtle Beach and saw Alabama there. Randy Owen came out in the audience singing this....he is a cutie.
10. We've Only Just Begun - Carpenters
This one makes the kids want to throw up...especially after I told them that we had this song played when we left the church after we were married!
11. Here You Come Again - Dolly Parton
I love Dolly!
12. Remember When... - Alan Jackson
I married my high school sweetheart, he married his....sweet song....
13. Burning Love - Elvis
Who wouldn't love a hunka hunka burning love?
14. It Started with a Kiss - Hot Chocolate
It is a good shag song!
15. This Old Heart of Mine - Isley Brothers
I heard this song while watching "Moonlighting" with Cybil Shepard and Bruce Willis. Remember it? Well, there was an episode with Bruce Willis and Dana Delaney and they were in love and this song started playing.....I was hooked!
16. Hey Ya! - Outkast
What can I say.....Shake it like a Polaroid Picture.....
17. Heart of the Night - Poco
It came out during my college days......brings good memories back!
18. Just Remember I Love You - Firefall
Those college days songs still get me!
19. How Much I Feel - Ambrosia
This is also a college song.....this one reminds me of Atlanta.
20. Super Freak - Rick James
I love this song! Ambulance Driver (His link is under my recommended blogs!) had a video on his blog of Ricky Scaggs and Bruce Hornsby singing Super Freak. It was wrong....terribly wrong! Go watch it. I am sure Rick James is turning over in his grave!
I have 193 songs on my Ipod so I only gave you a sampling.......okay.....if you beg for more I might do this again sometime.....only if you beg though....I wasn't even able to get to the disco....yes, that's right....disco....
I will talk to you later! Tootles!