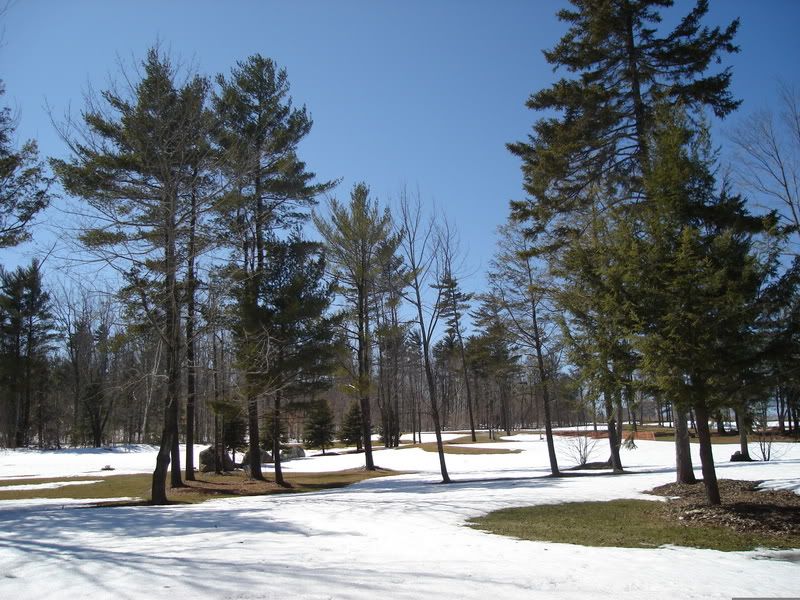 Frannycakes wants to apologize to everyone. I am alive and healthy. I have just been busy doing all the things that I don't do when I am supposed to do it. Please remember that I am very spoiled and tend to only do what I want to do when I want to do it. And sometimes you just have to do a few things that you don't really want to do but have to. Does this make any sense? I sat down last night to post and just drew a blank. My mother called this morning. She and my dad were wondering what was wrong with me.....I had not posted. She suggested I just had "writer's block". And that is entirely possible. My friend Beth emailed that she was going to have to actually WORK at work if I didn't post something for her to read. Beth.....I am posting today so I will not have to worry about you working at work! That is just too much of a burden for me to bear! Elaine emailed wanting to know if I was still sick. It is nice to know people missed me....for whatever reason!
The picture above is taken in front of our house. Even with above freezing temps for two weeks and rain for a couple of days, we still have this much snow on the ground. This area is part of the golf course. We have golf course on 3 sides of our house. I will be on the lookout for stray golf balls with a vengance once the course opens back up. I will be taking golf lessons soon. And I am sure I will need alot of extra balls. This is going to be interesting. I will keep you updated. I tell Dick that I am going to get us matching golf outfits. He just rolls his eyes. I can tell he is not really sure if I am teasing.....and I'm not sure I am either. It is going to be fun!
Yesterday, Weezie went to the spa....um....groomer. She had gotten very shaggy and was one big fur ball. She looks like a new puppy now. They put bows on her and she looks cute....especially rolling around on the floor trying to get those bows out! I am ready for a nice warm day to take her for a walk.
Today is overcast and gloomy. They are actually predicting some snow next week....and lots of rain. Snow is predicted for Easter Sunday. I am going to Raleigh that day. It better not delay my trip! I am going there for a week to pick out a condo for the "children" to live in while going to school and for me to visit for weeks and weeks at a time. (That last part was added to bring fear to the "children".) Actually, I think they like for me to come. I take them out to eat, I buy them things, I cook for them.....I generally just add entertainment to their lives! They are all good "children" and I am so proud of them.
I wish we were going off this weekend like we did last weekend. The "Big Shutdown" starts this weekend. I hate that word shutdown. It brings back bad memories. Fortunately, Dick does not have to be out there 24 hours a day during it like he had to do in the past. But it still is a frustrating period of time for him and in turn, me. We are running to Portland tomorrow morning to go look for invitations for the rehearsal dinner. I want to get that out of the way. Then we will have lunch and come back home so he can go back to work.
Well, that about wraps it up. See? You have not missed much! I will do better starting today.
I will talk to you later! Tootles