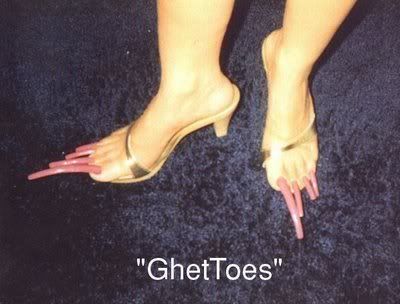 Thank you to everyone who was worried about my bad mood. Actually that had nothing to do with me not posting yesterday. You see, I sat down last night and wrote a nice long post and guess what? Somehow I deleted it and I just got so ticked off that I just put down the 'puter and went to bed. No more bad mood since Saturday, thank goodness.
Okay, let's recap. Sunday Dick and I went grocery shopping. I have to admit that I have kind of enjoyed him going with me. The first time we went together to the grocery store after I finally moved up here, just the two of us, I thought I was going to have a hissy fit. He was telling me that we were going to cook this and have that and I needed to do this and what to cook with what and when and how......well.......after being in NC alone doing everything my way for 8 months this was hard for me to take. I mean, I was able to make the decisions about cooking and food. Then I realized that he had had to take care of all of this for himself during that time. So we eventually got our roles back in place. So I do like going to the grocery store with him....now.
Dick watched the football games while I cooked. I am ready for football season to be over with. Since we got our new TV, it seems like it is the only thing we watch. I made some soup and froze it and boiled chicken and de-boned it. Dick's secretary had surgery a week ago and I am going with Tracey to take her some food Tuesday. We are both taking some things we have put in the freezer so she can take it out when she needs it.
The snow has started again! I love it! Really I do! Sunday, Dick shoveled off the back porch. Right now it is covered again. We are supposed to get about 3 inches. Since the temperature has not been above freezing for the past week, we still have all the snow from last week. It is so pretty outside.
I have been thinking a lot about the wedding lately. Some very special people in Georgetown and Pawleys are giving Jamie and Lesley a party in February. I don't think I will ever be able to let them know how much I appreciate them doing this. Tomorrow I have to make a decision on a beach house to rent for the weekend. With all our kids and their boyfriend, girlfriend, and fiance, plus some other family members, we will come out better renting a house rather than renting hotel rooms. Plus, I can feed everyone at the beach house. It will be fun having everyone together again.
A quick note about my "diet". As of this morning, I have lost 9.5 lbs. Slow and steady. I am still contemplating rejoining Wuh Wuh. But for right now I am doing fine. I have not been on the elliptical in a few days, but plan to resume the pain tomorrow. Wish me well.
Tonight I talked on the phone with my favorite High School Principal. She sounded great and it made me miss being near my friends. I talked with my favorite retired math teacher on IM and harassed her horribly for not responding to me. She had ignored me because she was watching the television. Now when she told me that it really didn't sink in until now.......just a few short years ago she didn't even watch TV. What bad influences we have been on you retired math teacher!
The picture I posted today reminded me of a dear friend of yours and mine. I will call her "the consumer". Well, "the consumer" was born without normal toenails on her big toes. Not that they are freakish; they are just very small. Well, one summer as we are lounging in our chairs on the beach our eyes just happen to catch a glimpse of TOENAILS like have never been seen on those feet before!!!! "The consumer" had gone to her manicurist and had acrylic nails put on her big toes!!!!! I couldn't resist this picture when I saw it. I have already sent it to several friends with "the consumers" name attached to it. "Consumer"....you know I love ya!
I hope I am able to remember all these code names I have assigned to protect the innocent. Until next time.....Tootles!