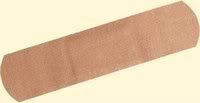 No....I have not lost my mind. (Never had one to begin with...ha ha) Not long after I started my blog, I wrote about trying to find a comforter to match my wall color in our bedroom. The next day, I got an anonymous comment from someone saying that they had once had the same problem and they dyed a comforter to match AND painted their carpet. PAINTED THEIR CARPET???????????????? What? They even said it made cleaning easier, they could just sweep it. Well, this was a strange person. And it made me feel uneasy enough that I stopped the comments........you could only read, not comment. Then a couple of people asked me to open the comments back up.....so I did. Well......this weekend, I got the following comment from someone by the name of "BigHeadFred411":
Hello Frannycakes! I have been reading your blog long enough, that I feel like I know you well. I have previously been posting as "anonymous". I usually do that when I comment on peoples blogs until I get to know them better. Also I see now that someone else is posting as "anonymous" and I didn't want you to be confused about who it really is. Just to clarify, I am the poster with the tip about the motor oil, the suggestion about dying the comforter and painting the carpet, and also letting you konw about the best workout song in the world. I am also the person who is extremely fond of your beautiful toenails. I am Fred. I am a 57 year old male. I enjoy photography, hiking and making new freinds on the internet. I am also a third level master origami-ist (yeah, paper folding). I don't have a blog of my own yet, (maybe someday I will, I am already inspired by you) but I will continued to share more about myself in the comments I post to your blog. You are one of the most interesting reads I have each day! I anxiously await your next post! Good night my dear.
The workout song "Big Head" suggested was "You Light Up my Life" by Debby Boone. Just for your information, I have not downloaded that for my workouts! Back to the story.....I deleted this post from my blog and started worrying....this guy is creeping me out! I worried about this for two nights. This morning, I got my coffee, logged on and "Big Head" has commented again:
Oh Frannycakes, oh Frannycakes. Why oh why did you delete my last comment. I spent a lot of time typing that. I hope it was just done by mistake. I only want to be internet friends. Believe me, I am truly harmless.
I am on my way to the library to do some RRR (reading, research, and relaxation). I will check back with you later to see what you are up to. I look forward to your next blog entry.
Until then.....
Okay....are you creeped out yet? Well, I immediately went to blogger controls, made the blog private and proceeded to enter everyone's email that I would allow to see the blog. I invited some people who originally had not been given blog information and gave people who had been visiting the information they needed so they could log in to view it. All that took me forever. After the last address got typed in and I pressed send, my cell phone rang. It was BigHeadFred411! He was my brother Tommy! He was my stalker!
After worrying about the for the past two days, I was so relieved that I did not have a stalker, I started to laugh. It really is funny and I can just see him making up his profile and plotting to get me. Well folks.....this is where you come in. Payback is hell........and I need some suggestions from you.....I already have some ideas..........very loud presents from Aunt Fran to the Prince and Princess. Very loud!!!! I will keep the ideas to myself...for now.
So now you know the story of Big Head Fred. Tomorrow I will be back to business as usual.........whatever that is!
In case you were wondering why I posted a band-aid, it is for "Big Head" next time I see him!
Talk to you tomorrow.....Tootles!